Source: Xinhua| 2019-12-04 23:26:50|Editor: yan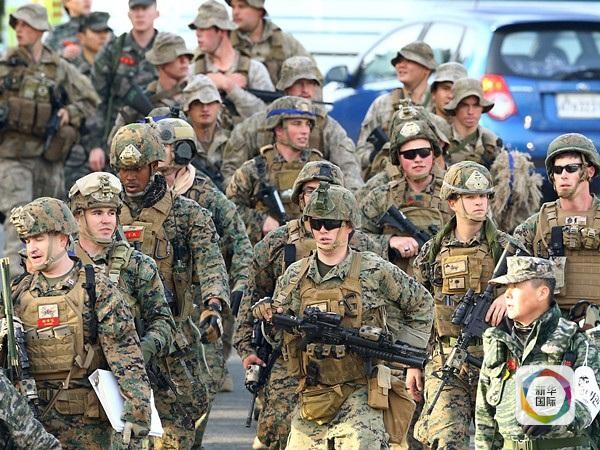 Beijing, March 7 (Xinhua) -- South Korean and U.S. forces officially launched a large-scale joint military exercise in South Korea on March 7, code named "critical decision" and "vulture"
PYONGYANG, Dec. 4 (Xinhua) -- Pak Jong Chon, chief of the General Staff of the Korean People's Army of the Democratic People's Republic of Korea (DPRK), said on Wednesday that he was disappointed to hear U.S. President Donald Trump's remarks on Tuesday in which Trump said he may use armed forces against the DPRK.
"I heard that the U.S. president made undesirable remarks about the DPRK on Dec. 3 during the NATO summit in Britain," he said.
"The DPRK and the U.S. are still technically at war and the state of truce can turn into an all-out armed conflict any moment even by any accidental case," he said.
Pak also said that the U.S. armed forces have shown unusual military moves recently targeting the DPRK, and "we are analyzing the effects those military actions can have on the security of the DPRK and are getting ourselves ready to cope with them."
"I clearly state here that if the U.S. uses any armed forces against the DPRK, we will also take prompt corresponding actions at any level," he said.